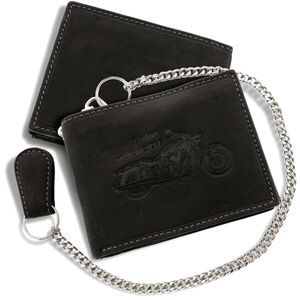 4/27/22
On the occasion of the day of a close friend, a family member or even a co-worker, you can use gift ideas that never go out of style and are always useful. Every time you have to pay attention to a holiday, it is important to think of gifts that are as simple as possible, but that can be used, because a gift must also be practical. Here are some ideas that you can't go wrong with when you want to get the right attention.
Quality wallets
When it comes to men's wallets, you need to look for high quality items, made with attention to detail and made of the most durable material possible. The wallet is a gift that is always welcome, because it never spoils an extra one. You can opt for a simple model or you can choose from a variety of wallets with inscriptions or representative designs. It would be best to choose a genuine leather wallet, a durable and very elegant material.
Simple black tie
Every man should have a set of black ties in his wardrobe, a piece of clothing that will be needed at some point. When it comes to an important family event or a meeting at work, it is ideal if you do not have to run in search of a simple tie, but have one right in the closet, so this accessory can be a great gift in any situation.
Men's watches
Watches are a masculine accessory that make any outfit a very elegant outfit and suitable for special occasions, but also for formal meetings, such as business or important meetings at work. Now you have at your disposal a variety of watch models with the help of which you can highlight an elegant shirt and a refined jacket.
Office accessories
A man's desk should look imposing but also elegant, and when you want to make an interesting gift for a dear friend or family member whose tastes you know, you can choose from several office accessories that suit him. . A writing wedge as a decorative object, an elegant set of pens or a wall clock can help to create a serious and imposing atmosphere in a friend's office and are practical and appropriate gifts.
Set of glasses
A set of glasses is an ideal gift for a man who has a fine bar in the office or in a personal room. The sets of glasses are elegant, but also suitable for the occasions when guests appear and the recipient of the gift wants to pamper them and present their collection.
Gifts should be as useful as they are elegant, especially when the recipient is a stylish man who appreciates attention to detail. The gift ideas presented above are the simplest but most effective gifts you can give to a loved one.