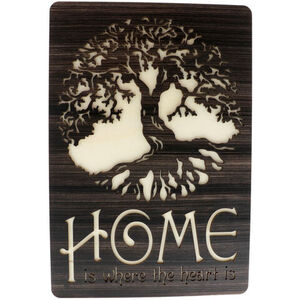 10/18/22
Each of us wants to enjoy the feeling of home when we return to our home at the end of the day. Even if the hours spent at the office are not quiet at all, this part can be integrated into your schedule right from your own home. Fortunately, it is in our hands to make this change, as it can be done by each of us, given the right information. In order to help you, we have prepared for you a comprehensive guide to help you decorate your home, simply and quickly!
Choose to use neutral colors
Nothing compares to neutral shades, especially when it comes to decorating and furnishing your home. Regardless of the furniture items you prefer or the accessories in this category, don't forget to focus on those that keep neutral shades. In addition to the fact that it will be much easier for you to integrate them in your home, in reality you will also have a much wider range of models from which to choose what you like the most.
Use as many lighting sources as possible
The best source of lighting is natural, and in this category we are talking about the strong rays of the sun. If you have this possibility, do not forget to opt for buildings that have very large windows, through which the light and the sun's rays can make their presence felt. On the other hand, in less lit rooms, you can integrate different lamps and floor lighting fixtures. In turn, they will provide you not only an intimate atmosphere, but also a study atmosphere, in the situation where you want to read in the evening.
Choose the most beautiful gifts for your loved ones
It is no secret that we can help our loved ones with the decoration of their home through the objects we purchase for them. For example, when you visit a new home, you can choose some of the most beautiful Home Gifts (giftexpress.ro)
On the other hand, you can always use this reason to make a new purchase for your home as a housewarming gift. A set of martini glasses or a personalized vase will fit perfectly in your home!
Enjoy the opportunity to decorate your home the way you want, knowing where to buy the most beautiful options!